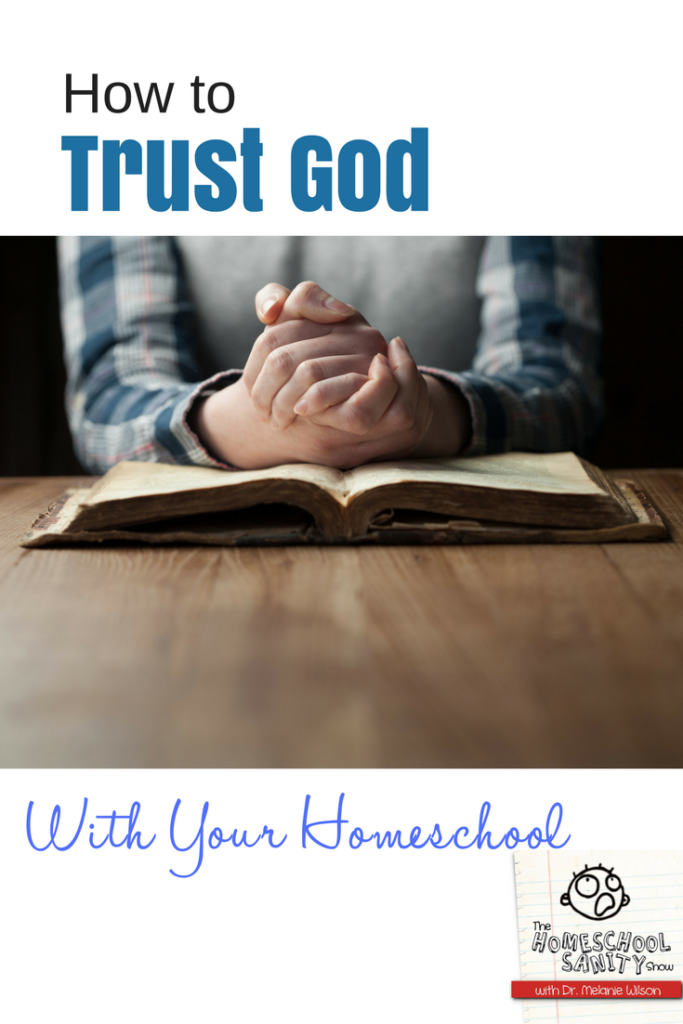 Listen to the podcast
Hey homeschoolers!
Do you have trouble trusting God with your homeschool? It's a common problem. After all, in this economy, we wonder if our kids will have a good job waiting for them when they've completed their education. But trusting God is essential to having a happy homeschool. We will talk about how we can trust Him more in a moment. But first I would like to thank our sponsor for this podcast, Sony pictures, Sony Animation and Affirm Films. Their sponsorship makes it possible for the Ultimate Homeschool Radio Network to provide free audio programs like this one. Be sure to check out the other homeschooling podcasts at Ultimate Homeschool Radio Network.com.
Teaching Tip of the Week
The teaching tip of the week is to spend some time tutoring your kids. If your students are young, you're already doing this. But once your students can read and do work independently, we can lose touch with our students' strategies for completing work and their skills. Schedule time occasionally to do your students' work together. You can uncover any efficient strategies your student is using and it will also be a great time to connect on an emotional level. You can praise your students for their knowledge and offer suggestions for alternate ways of approaching work. You can also use this time to check work and go over what's expected of them in the coming week.
Now this message from Sony pictures.

Before we can talk about strategies for trusting God more, we have to talk about what leads us away from trusting God in the first place.
Links
answers to prayer on the Guideposts website.