It's almost summer and that means it's time to plan for summer learning. Whether you homeschool year-round or need ways to keep your home education going during the lazy days of summer, I've got you covered.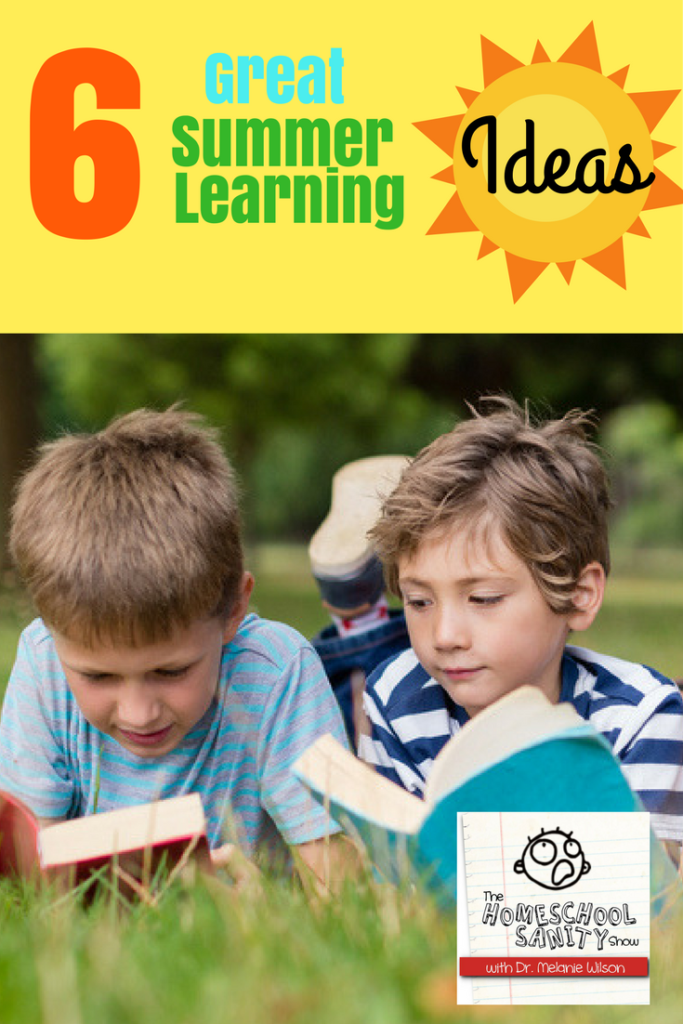 LISTEN TO THE PODCAST, READ THE BLOG POST or WATCH ON YOUTUBE
Links
UltimateRadioShow.com for new homeschooling podcasts
Learn Math Fast (use code SANITY5 or SANITY10 for a discount). Join me at the Psychowith6 Facebook page for a video review and giveaway on Tuesday, May 16th at 4E/3C/2M/1P.
Well Trained Mind discussion of mastery math curriculum
Barnes and Noble, Half Price Books, Chuck E. Cheese's, and Sylvan also have summer reading programs
Reading for Treasure Map.  Click the button below to claim yours.
similar summer program for roller skating
free kid-friendly movies in the summer
Great Big Book of Children's Games
a glow-in-the-dark capture the flag game
the Outdoor Science Lab for Kids.

cooking, music, videography, and coding classes
playing educational board games.