The benefits of a music education are numerous and include intellectual, emotional, physical, and social advantages for children who receive it. But with so many subjects we want to teach in our homeschooling, it can be challenging to find the time. I am excited to share some easy ideas for adding music to our homeschools that I learned from Gena Mayo of MusicInOurHomeschools.com.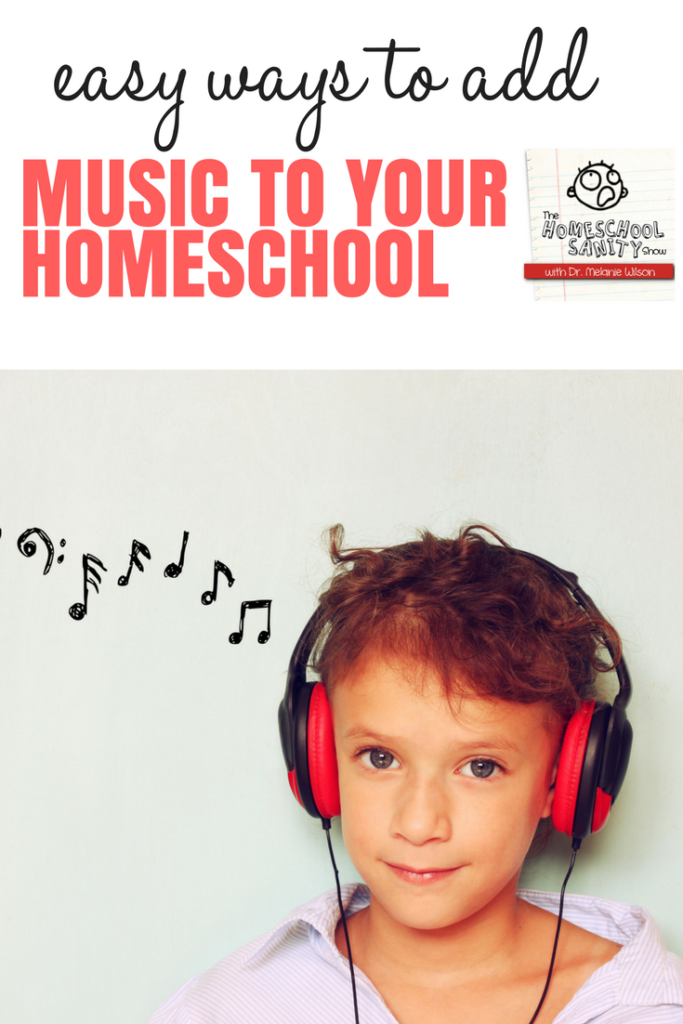 Links
[Read Free Piano Lessons for Kids]
Spotify Maestro Classics, Classical Kids, or Music Masters CDs.
Use music apps to note reading, music theory, and even music making.
Squilt, Bright Ideas Press, Zezok, and NotebookingPages.com
I'm excited that Gena is offering my readers a $10 off coupon for any course (besides the homemaking and sampler courses) through May 15th, 2017 with code SANITY.
>>SHOP MUSIC IN OUR HOMESCHOOL<<
For an inside look and a chance to win Gena's music curriculum, join me on Facebook Live at the Psychowith6 page on May 9, 2017 at 4E/3C/2M/1P.