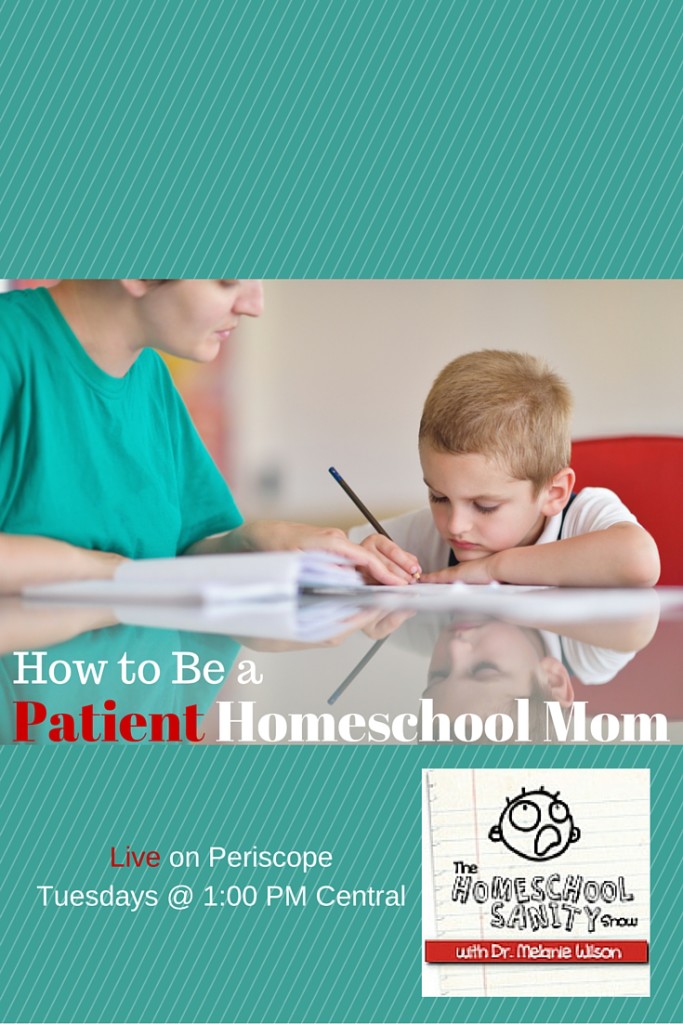 On the first episode of a new season of The Homeschool Sanity Show, I discussed how to be a patient homeschool mom. I have a new format, including broadcasting live on Periscope (@Psychowith6) every Tuesday at 1:00 PM Central time. I will share answers to questions and suggestions from viewers–other homeschool moms who are the REAL experts! Learn more about Periscope at Psychowith6 and join our Facebook group.
Listen to the episode here.
Teaching Tip of the Week
This week's tip is from Amy Milcic of Busy Boy's Brigade. She shared a great reading app called Epic.
Organized Homeschool Challenge of the Week
This week we are organizing our kids' bedrooms. You can find all the steps in the challenge here.
Action Steps of the Week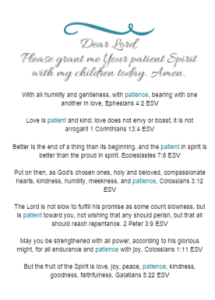 Renew your mind with Scripture. Check out SolveFamilyProblems.com & Titus2.com. Click the image to get your free patience Scripture printable.
Use routines and plan so you aren't rushing your children. Check out my interview with FLYLady.
Use good self-care.
Periscope Suggestions This Week Were From:
@Lady Dusk – Dawn of LadyDusk.blogspot.com
@OurThriftyHome – Brandy of OurThriftyHome
@ChaoticBlissHS – Jenn
@ElizabethWilliams