I can't wait to share my interview with my husband of 25 years in which we share secrets for a successful homeschool marriage.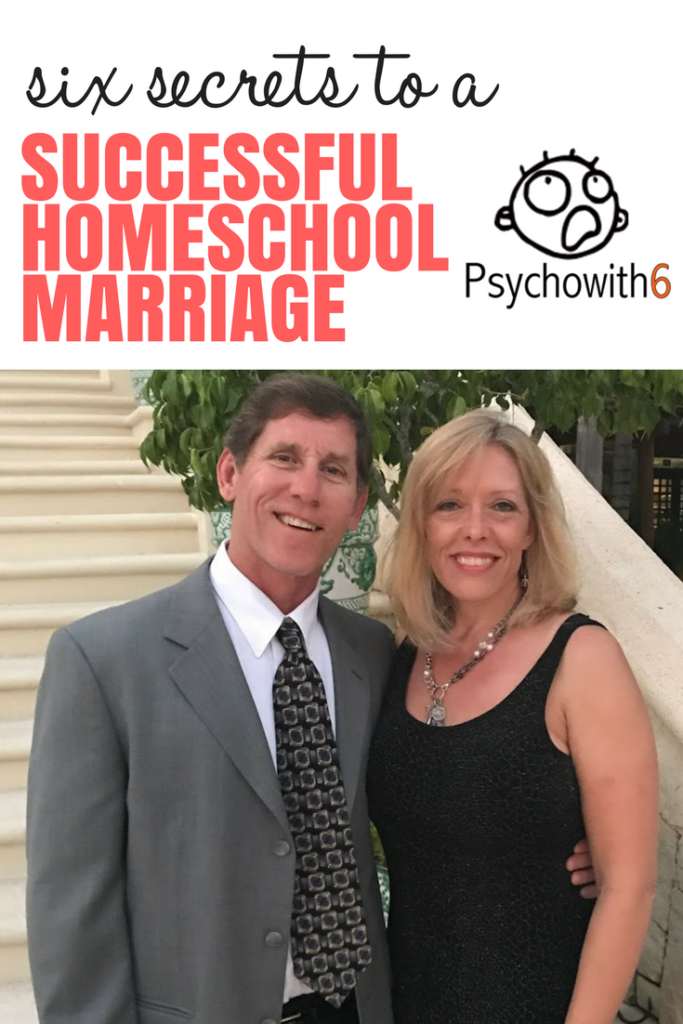 Listen to the podcast     Watch on YouTube     Read the blog post
Links
Apologia: Show sponsor
Psychowith6: Homeschool Sanity Facebook page – join me Thursday 6/8/17 at 4E/3C/2M/1P for my interview with Debra Bell
Ultimate Homeschool Planner by Debra Bell – use code SANITY to save 25% on any planner for a limited time
Communication: Key to Your Marriage by H. Norman Wright.
Personality Plus by Florence Littauer
The 5 Love Languages by Gary Chapman
What other suggestions do you have for keeping a homeschooling marriage strong? Comment and let me know.