When your homeschooled child enters or will soon enter high school, their happiness becomes critical to ensuring the success of your homeschooling. Obviously, we can't base all our choices on what will make our kids happy. But doing what we can to make the high school years enjoyable is an important way of expressing love for our children. Here are my top tips.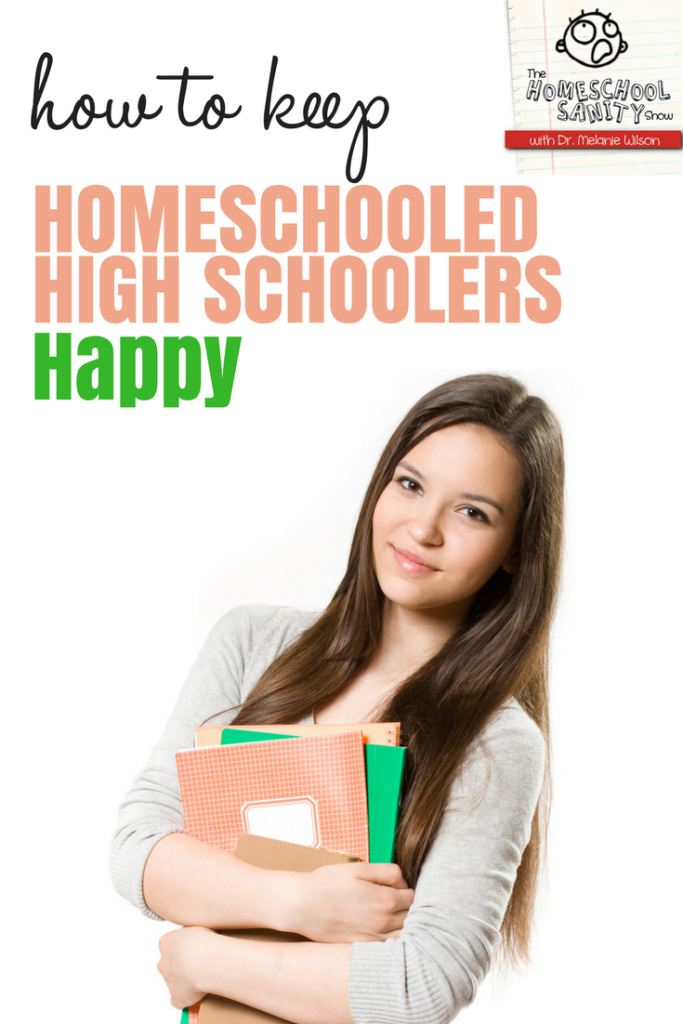 Read the Blog Post     Watch on YouTube
LINKS
Lessons Learned from Homeschooling High School
7SistersHomeschool Use code SANITY for 20% off through June 6th, 2017. Check out the FB Live review and giveaway available until June 6th, 2017.
Should you send your child to school?
Listen to the podcast episode I did on talent education
read the post Vicki Tillman wrote on high school electives
listen to the podcast episode on ADD
listen to the episode on the #1 question homeschoolers ask me
Read The Defiant Child by Dr. Douglas Riley.
Always consider hormones as a factor.
too much of a desire to play video games.
working with professionals as a homeschooler
Do you have other tips for keeping homeschoolers happy? Comment here or on Facebook.