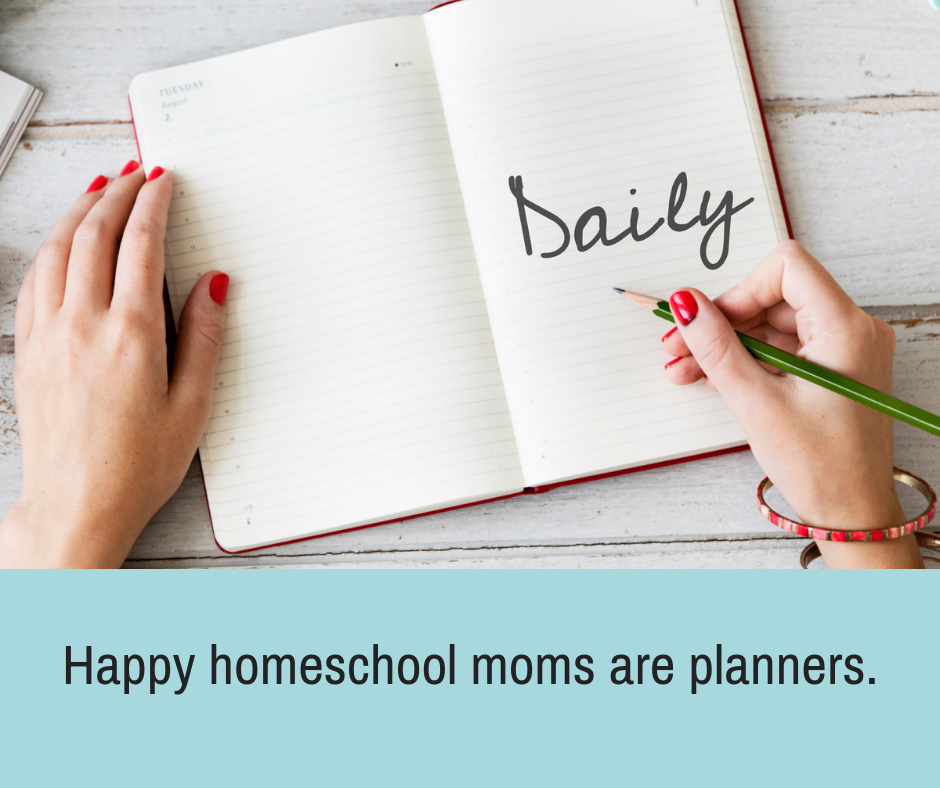 Hey homeschoolers!
I am so excited about this episode. Today were going to be talking about why happy homeschool moms are planners. If you've never been a planner or if you have been a planner and you've lost your planning mojo, you're going to love this episode.
Before I launch into the topic though, I would love to have you join us in the Organized Homeschool Life Facebook group. There you have the opportunity to be reminded to complete your monthly calendars and other planning tasks. Find a free Christmas bucket list planner in the group when you join.
Why Happy Homeschool Moms Are Planners
I wasn't always a planner. In fact I have lived through many embarrassing and discouraging moments because of my lack of planning. The peace and joy I have in planning today is something I want to share with you.
To do that, I have invited Diana Navarro, the blogger behind AllDayEverydayMom.com to chat planning for my next three episodes. Diana is a planner and a happy homeschool mom. You're going to love her. She had me more excited about being a homeschool mom than I have been in a long time.
Want to read the blog post instead?
Are you a planner? Does it make you happy? Comment and let me know how.
Pin the post below so you can listen later.