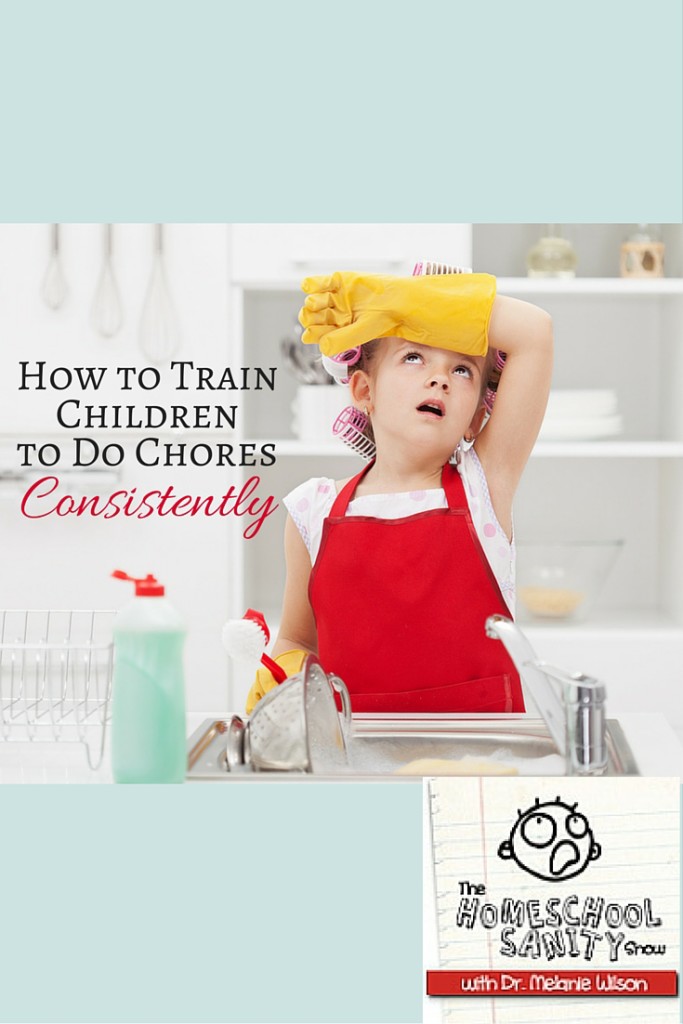 I asked my Homeschool Sanity friends on Facebook about their challenges with kids and getting them to do chores consistently was mentioned frequently. It just so happens that I have the same issue. I share tips in this episode of The Homeschool Sanity Show.
Teaching Tip of the Week
Amy Milcic of Busy Boys Brigade shares 54 brain break activities and an inexpensive, easy way to store them.
Organized Homeschool Challenge of the Week
Links
The Power of Homeschool Routines with FLYLady
A Kids Chore Checklist That Works
Managers of Their Chores by Teri Maxwell
Periscope Viewers
Nikki of @nikbrewer thebrewersblog.blogspot.com suggests using a reward chart.
@LaToyaEdwards of LatoyaEdwards.net recommends starting your training when the kids are young when they think it's fun.
Jana of allaboutmommas.wordpress.com suggests blasting music while you clean.
Amy of BusyBoysBrigade suggests pairing up older kids with younger ones.
Gena  @thethompsontribe recommends using a timer.
Action Steps for the Week
1) Create routines.
2) Teach your kids.
3) Inspect your kids' work.
Next Week
I'll share homeschool motivation you can access on demand.
Have a happy homeschool week!