Hey homeschoolers!
What if you could turn your homeschool around with a simple change in thinking? You can! In this episode I will explain what black-and-white thinking is and how to change it to create a more positive, productive homeschool.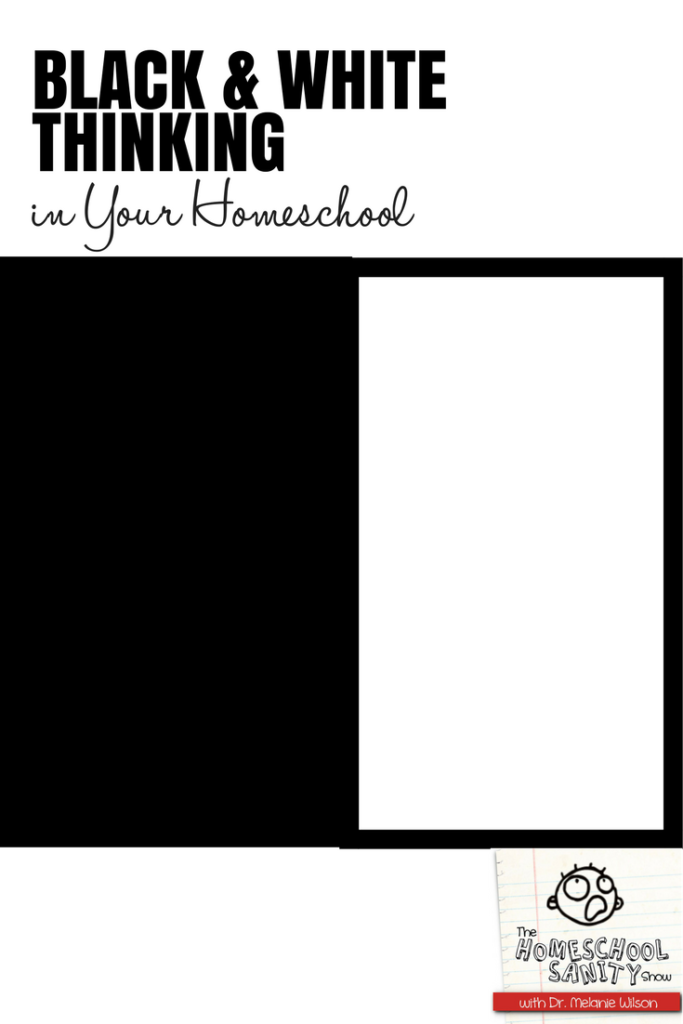 But first I would love to have to invite you to join me for an interview with Dr. Carl Werner on Facebook Live. I have interviewed Carl on how we can be confident in teaching creation, but if you have questions on how to defend your faith in creation, join me. We will also be giving away some of his amazing materials.
Teaching Tip of the Week
The teaching tip of the week is to ask local homeschoolers for advice. I talk with many newer homeschoolers who are not only uncertain about whether they're doing enough, but don't have local homeschooling friends. If your support group has a forum or Facebook group, be brave and admit that you'd like some confirmation that you're doing okay and to meet some other homeschoolers. A veteran homeschooler may be willing to meet you to talk about what you're doing. Most likely, other newer homeschoolers will follow your lead and will say they, too, would like support. In our HomeschoolScopes.tv Facebook group, we have been sharing how we have met our homeschooling friends. Watch the videos for ideas and to become convinced that homeschooling isnt something to do alone.
Listen to the podcast   Read the blog post
Find the happy in your homeschool week!