Are you interested in homeschooling but unable to commit to a full-time education at home? Do you have friends in this situation? This episode of The Homeschool Sanity Show will share all the information you need about supplementing a traditional education. If you're already homeschooling, you'll get more ideas for lifestyle learning that you can implement this week.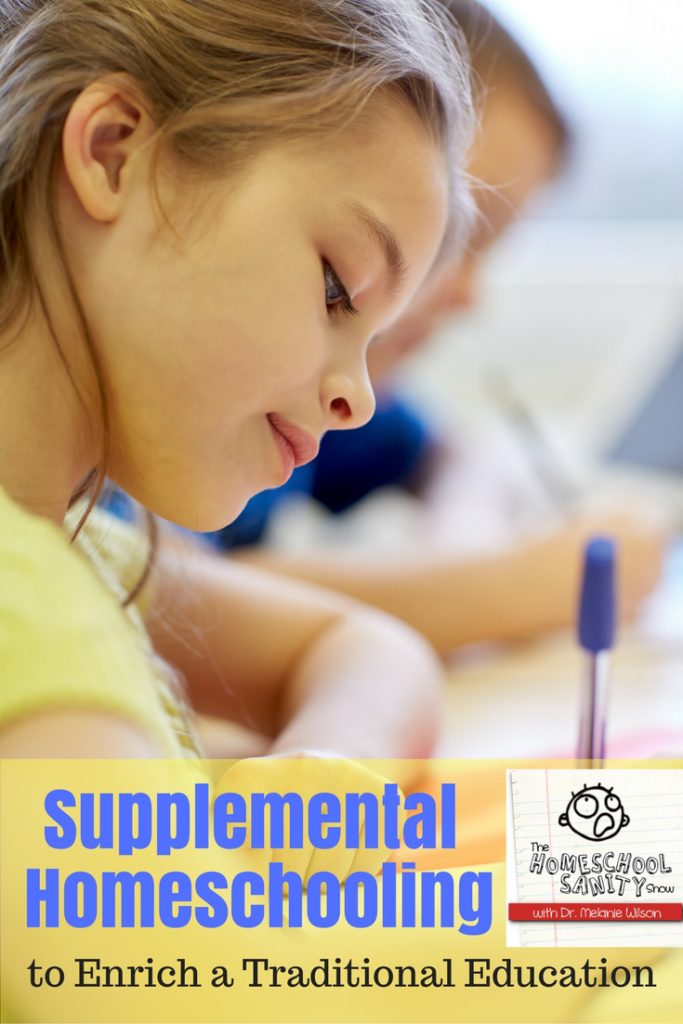 Links
GrammarGalaxyBooks on Instagram (#guardingthegalaxy)
Homeschool Motivation on Demand
how to teach to your child's talent.
Character Building for Families
YouTube playlist of videos (a number have been deleted)
Learning with the Movies by Beth Holland 
historical biographies or Christian missionary stories like those from YWAM
I did a podcast with Cindy West of Nature Explorers
 memorize facts a la Classical Conversations
Which of these ideas will you use first? Let's chat about it on Facebook.