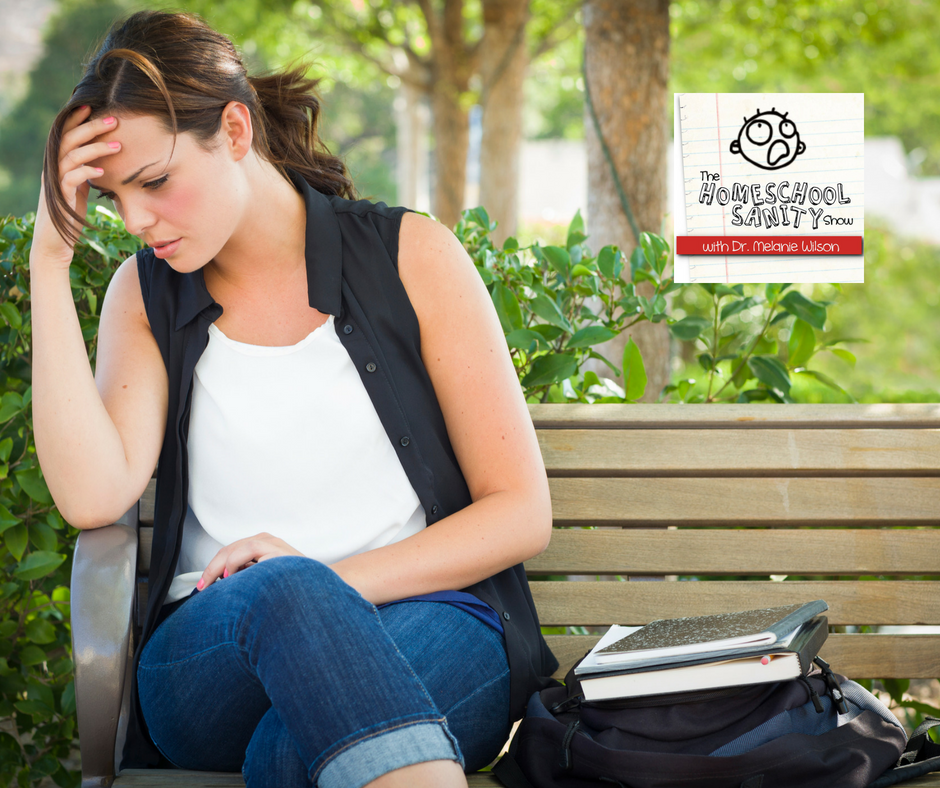 Hey homeschoolers! Do you worry about homeschooling? If so, you're normal. You're welcome and thank you for joining me for this episode of The Homeschool Sanity Show. Just kidding. It is normal to worry, but I'm going to help you stop, so you can get on with the business of homeschooling. For this episode, we will discuss five common worries. If you're still worrying, you can join me for part 2 of the topic.

But first, I want to tell you about the Build Your Bundle Sale. This annual digital homeschooling resource sale is a popular one with my listeners. You can save up to 95% on curriculum, homeschooling helps, parenting resources and more.  My own ebook, The Organized Homeschool Life is a part of Homeschool Helps Bundle #2. It is partnered with 7 other ebooks and 5 courses that complement the organizing help to be found in my book, including a lesson and student planner. It's just $19, which is a steal! I have also put the digital Organized Homeschool Life Planner on sale this week only. So now you can not only have a plan for organizing your homeschooling life, but all the tools you need to finally make it happen.
But wait! There's more. Last year, Grammar Galaxy was a part of the Build Your Bundle sale. The second volume, Protostar, is not included in the bundle sale this year, but the digital version of Protostar is now priced 20% less this week only. If you are not a digital curriculum and resource buyer but you're curious about the many benefits of using digital, listen to this episode.
If worrying is keeping you from homeschooling, I have help for you! We will put five common worries to rest so you can stop worrying and start homeschooling.
Homeschooling Worry Resources
[LIsten to How to Be a Patient Homeschool Mom]
[Read Anger Lies Christian Parents Believe]
[Listen to the Power of Homeschool Routines with FLYLady]
The Organized Homeschool Life book and planner
[Read Why I Wasted My Education]
[Read Homeschooling is the Most Fulfilling Career]
[Listen to Gaps in Your Homeschooling]
[Read What to Do When Phonics Doesn't Work]
Conclusion
I hope I've laid to rest five homeschool worries for you: lack of patience, organization, and fulfillment and fears of choosing the wrong curriculum or your child not mastering a subject. God doesn't want us to worry. He wants us to get on with the business of homeschooling He's called us to.  Tune in next time for Part 2!
Have a happy homeschool week!