Hey, homeschoolers! As a Christian homeschooler, teaching my kids the Bible, character, and apologetics is of utmost importance to me. But one area of teaching the faith was challenging for me. How could I teach my kids to fulfill the Great Commission and share their faith with others? I haven't come across a great curriculum for this, but I do know a great evangelist who has taught young people for more than 40 years. She is my sister-in-law, Nancy Wilson.
Although I have known Nancy for decades, my interview with her has inspired me to share my faith as well. I think you will love her and I invite you to have your older kids listen in.
Nancy Wilson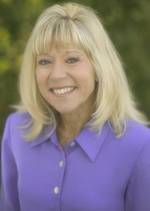 Conclusion
Join me next time as I discuss how to turn COVID-schooling into true homeschooling. It will be perfect for friends who have been homeschooing from necessity.
Have a happy homeschool week!