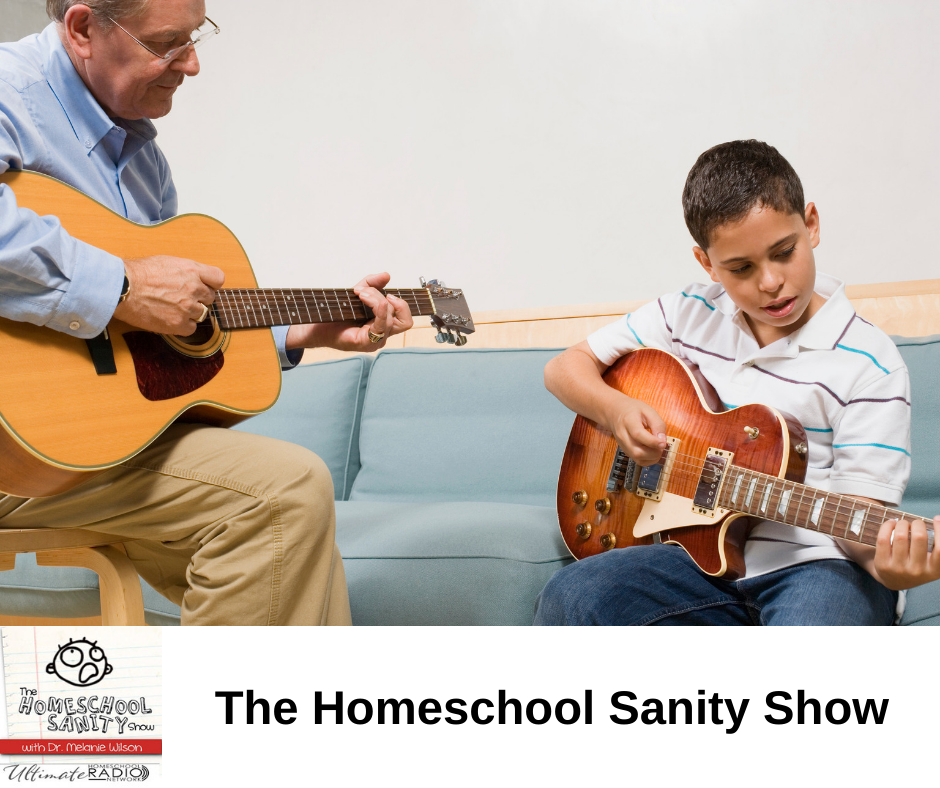 Hey, homeschoolers!
Music is such an important and gratifying part of home education. You may have heard my interviews with Joseph Hoffman about piano and Gena Mayo about easy ways of including music in your homeschool.
Today, I'm delighted to share my interview with Inga Hope, founder of Gentle Guitar online school and the creator of Music Ed digital magazine about why you should consider having your child learn guitar. She shares the pros and cons of the various approaches to learning the guitar and I know you'll love her.
Ask Dr. Mel Q&A
I want to invite you to view my first Ask Dr. Mel Q&A video this month. It's about Oppositional Defiant Disorder. I get many questions about ODD and I wanted to provide a quick answer in this video. While you watch, I would love to have you subscribe to my channel.

Now on to my interview with Inga.
How & Why to Teach Guitar in Your Homeschool
Inga had interesting answers to these questions:
Why is it important to teach music in your homeschool?
Why is the guitar a good instrument to have your student learn?
What are the options for learning guitar and their pros and cons?
Follow Inga on Facebook and Instagram.
Do you know how to play guitar? Have you had a student learn to play? Comment and let me know.
Have a happy homeschool week!