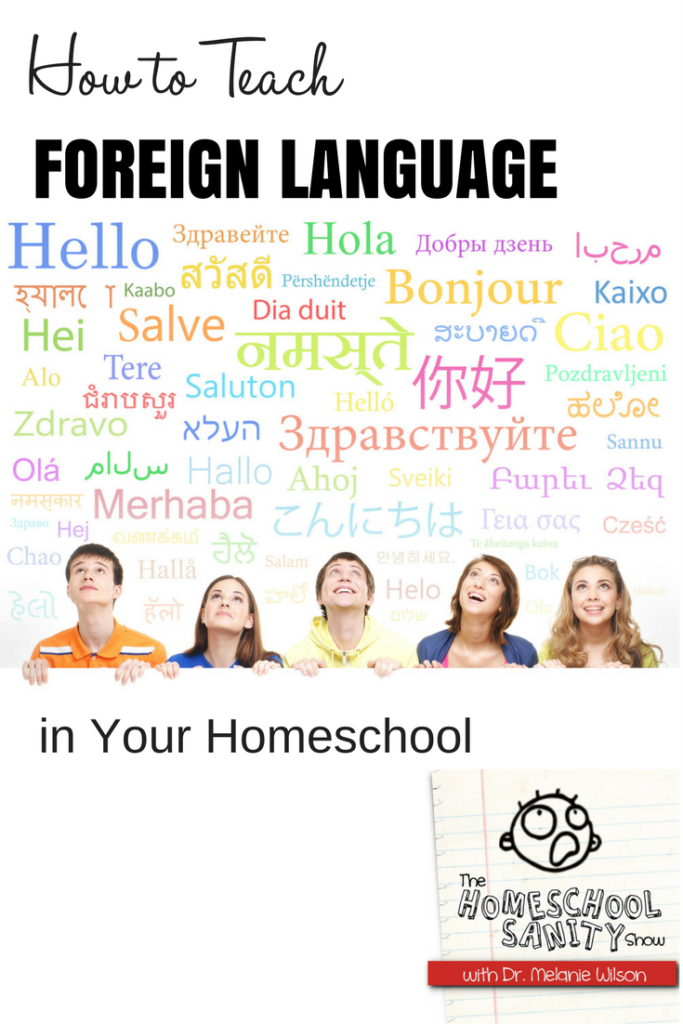 Listen to the podcast  Read the blog post
Hey, homeschoolers!
Have you had a hard time teaching foreign language in your homeschool like I have? I studied German but wanted my kids to learn Spanish. It's been a challenge for me to say the least. That's why I was excited to meet Anne Guarnera. She has a PhD in Spanish and is also the homeschooling mother of two boys. She has the author of the website Language Learning at Home and seeks to help homeschooling families teach foreign language and actually enjoy it. We'll learn from her in just a minute, but first I would love to invite you to join us at The Organized Homeschool Life Facebook page. We'll get to know each other by sharing our weekly goals, our focus for the day, and even what we're planning for dinner. I'll share tips there for getting your homeschool life organized whether you own the planning system or not. Join us at Facebook.com/groups/organizedhs.
Teaching Tip of the Week
The teaching tip of the week is to pare down the information you want to share with your kids to the essentials. Then you can add it to your homeschool schedule in short segments. Here's an example. If you don't have time to do a complete music course, use Music in Our Homeschool's 100 Classical Pieces Mini Course. Gena was my guest on this podcast before. I'll link to our interview on including music in your homeschool in the show notes. Play and discuss one classical music selection from the course every day that you're home or do one a week and you'll greatly enhance your child's music education in a short time. The mini course is just $5 through the end of January 2018. Learn more at Psychowith6.com/100Classical.
Foreign Language Resources Mentioned in This Episode of The Homeschool Sanity Show
Anne gives other ideas for motivating your students at Language Learning at Home.
Connect with Anne on Twitter @LangsatHome.
What challenges have you had in teaching foreign language in your homeschool?