Are your kids excited about writing an old-fashioned book report or creating a tri-fold board to show off what they've learned? Those standby projects will probably never disappear, but as homeschoolers who want to prepare students for the future, there are amazing digital alternatives! You'll want to listen to this episode to learn all about them.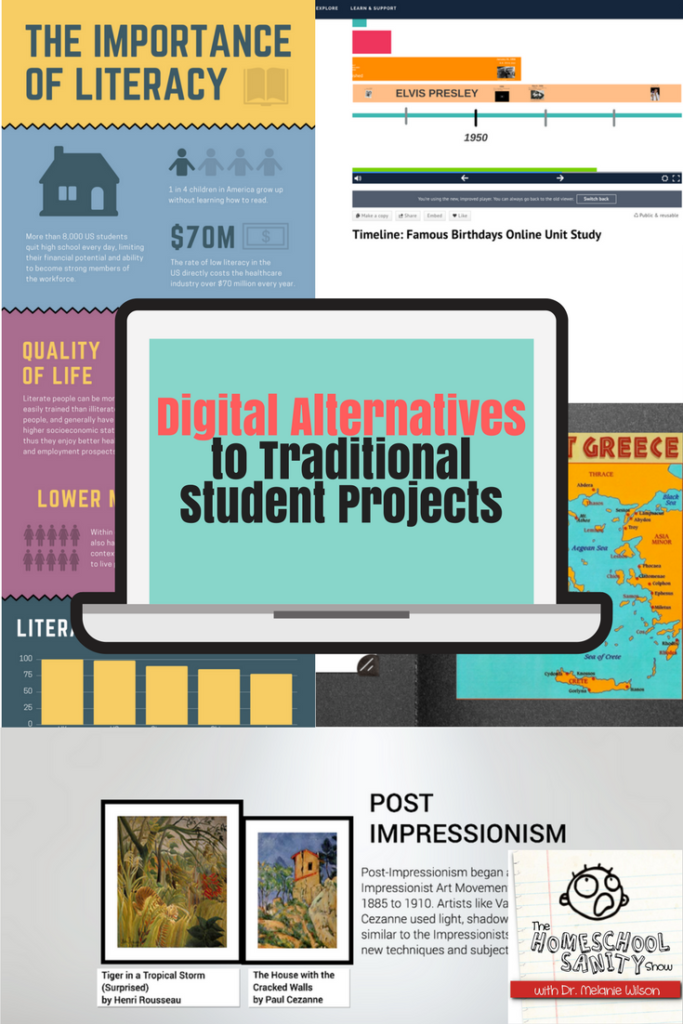 Links
Facebook Page Review and Giveaway – Comment or share until 4/25/17 for a chance to win
Techin' Your Homeschool Facebook Group
15 Projects Your Students Can Create with Canva
You can get an inside look at online unit studies on my Facebook page and enter to win the Famous Artists bundle. Join me live on 4/18/17 at 4E/3C/2M/1P on the Psychowith6 Facebook page or enter all week.
Have you used a digital alternative to traditional student projects that you enjoyed?