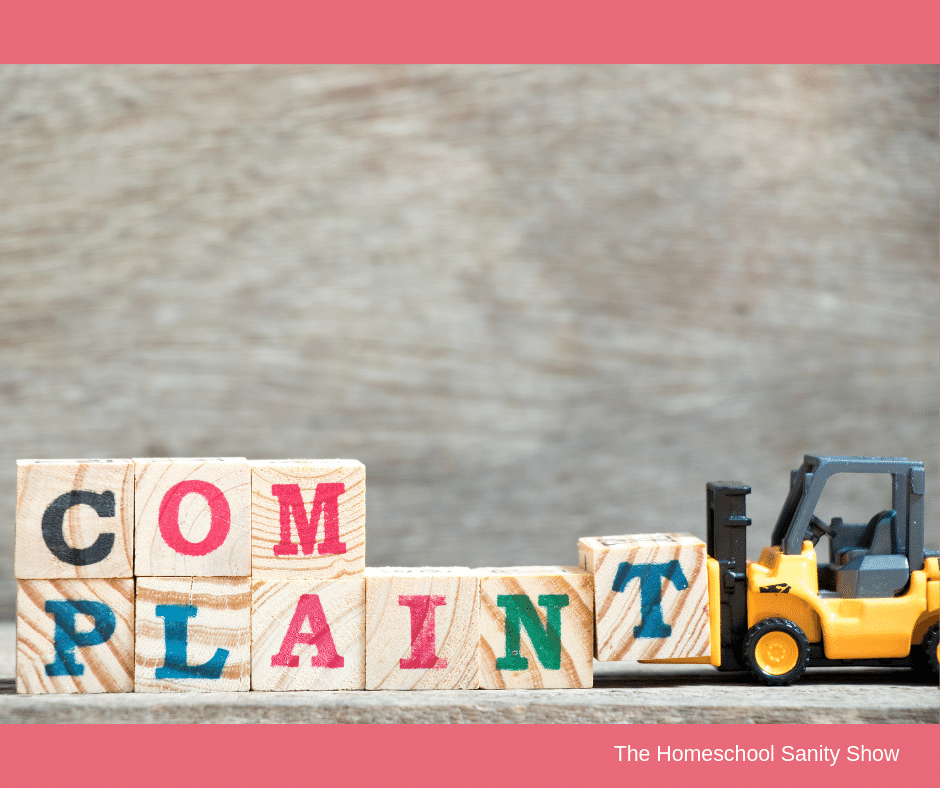 Hey, homeschoolers!
Are you dealing with complaining when it's time to start school, or time to do chores, or time to do anything your kids don't like to do? If so, you will want to listen to this episode of the homeschool sanity show. I have six ideas for you that will result in a complaint-free homeschool.
Subscribe to the podcast
Before we dive in, I would love to have you subscribe to the podcast. You'll get links to new episodes, but I also provide a weekly sanity saver newsletter and a monthly fun homeschool sharing calendar. Simply go to Psychowith6.com/subscribe. I would love to connect with you..
Podcast sponsor
I want to think my sponsor for this episode: the Overcomer movie.
Life changes overnight for coach John Harrison when his high school basketball team's state championship dreams are crushed under the weight of unexpected news. When the largest manufacturing plant in town suddenly shuts down and hundreds of families begin moving away, John must come to grips with the challenges facing his family and his team. Urged by the school's principal to fill-in and coach a sport he doesn't know or like, John is frustrated and questioning his worth… until he crosses paths with a student struggling with her own journey.

Filled with a powerful mix of faith, a twist of humor, and a ton of heart, the Kendrick Brothers return to theaters with OVERCOMER, their newest feature following FACING THE GIANTS, FIREPROOF, COURAGEOUS, and the #1 box-office hit, WAR ROOM. The inspiring family film stars Alex Kendrick, Priscilla Shirer, Shari Rigby, Cameron Arnett, and introduces Aryn Wright-Thompson.

Opening nationwide on August 23, OVERCOMER dares to leave you filled with hope, inspired to dream, and asks the question: what do you allow to define you? View the trailer at OvercomerMovie.com.
Contentment Bible Study from NotConsumed
How to overcome parental anger
Thanks again to the Overcomer Movie for sponsoring the podcast.
Have a happy homeschool week!