Weekly Sanity Savers Sample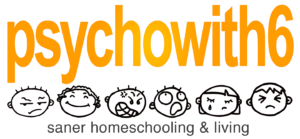 Hey there, friends!
A few weeks ago, I asked you to complete a survey about my blog and podcast and many of you did. Thank you so much. Your responses inspired this week's upcoming podcast episode. You'll have to wait to hear it! I was surprised by a few things: the percentage of respondents who are not parents (small but significant), the percentage of you who aren't familiar with my book The Organized Homeschool Life or the curriculum I've authored, Grammar Glaaxy. But perhaps that's because you're newer subscribers.
I have a couple of exciting things coming this month where these two products are concerned, so stay tuned!
This Week's Sanity Savers
1. Magnetic Calendar. I am a fan of Google calendar. I also have a calendar hanging next to my kitchen computer. But my family doesn't check those. I just purchased a magnetic calendar (the kind you have to write the numbers on) that came with a weekly meal plan and goals-for-the-day magnets. I love it! I love that I can write our plans in a place where no one has an excuse for not seeing it. The only problem I've had so far is the kids are using it as an art board. 🙂
2. Tastefully Simple's 30 Meals Collection. I was familiar with Tastefully Simple. I honestly wasn't sold for reasons I've shared in my free meal planning ebook. For example, other people's preplanned menu rarely fits your family's tastes. But I've been tired and a bit overwhelmed lately. So when I attended Melissa Jones's Tastefully Simple Facebook party, I decided to go for it. I bought the whole 30-meal kit. So far? I LOVE IT. The food has all been fantastic, as in my husband wants me to make it again. As in I can't stop talking about how much I love it. The mixes aren't cheap, but they save me time, the expense of takeout, and wasted money at the grocery store. (I tend to buy too much food when I don't have a plan and then some of it goes to waste.) I like it enough that I plan to buy another 30-meal kit. That says a lot.
3. Penney Owl App. On the podcast and the blog, I talked about raising grateful children. One of the ways to do that is to have children pay for things. My biggest sanity saver for managing children's allowance is the Penney Owl app for iOS and Android. My kids can keep track of their money and can make deposits and withdrawals with me. If you have children who highly value money like mine do, it makes a good disciplinary strategy, too. I fine my kids for misbehavior. I'm mean like that.
4. Airtable. I am a huge fan of Amy Lynn Andrews's newsletter. She shares her finds that are often most appropriate for bloggers. But her find of Airtable, a Trello-like database, has me super excited. I've already started planning my blog and podcast content in it. And it looks like it will be an amazing project and gift planner, too. The basic plan is free! Check out the video that shows how it can be used.
5. Medical Sharing Plans Comparison. My husband is self-employed. Our current insurance plan will cover us until December of 2017. At that time, the increase in premiums will likely make insurance prohibitive. I was doing some research of Christian medical sharing programs and found this comparison chart that was super helpful to me. If you're looking at options, I hope you find it helpful, too.
6. TED Ed. Last week I talked about what a sanity saver YouTube has been for me lately. This week I found a companion site to the TED talks I love. If you have no idea what I'm talking about, TED talks are educational presentations by some of the leading experts of our day. They can be addictive. Ed.TED.com gives teachers and home educators a series of videos that teach on a particular topic, like grammar, for example. What makes this site unique is the addition of quizzes and additional resources for digging deeper into the topic. I could spend hours with my kids on this site!
That's it for this week! If you have a sanity saver to share, reply to this email. Otherwise, I'd love to connect with you here:
Facebook
Instagram
Periscope
Melanie
__